2nd Floor, Madison Square Building, Tygervalley

,

Cape Town

,

Western Cape

,

South Africa

+27 21 948 2130
OrbVest has its origin in the real estate division of this platform, wealthmigrate.com, ultimately Global Wealth Group (GWG) of companies. OrbVest Limited was floated independently from GWG on the Trop-X Exchange so that the new company could better focus and accelerate growth through specialisation in continuous and integrated care facilities or medical malls.
Through the influence of its chairman Hennie Bezuidenhout, it has grown a highly attractive portfolio of 19 medical buildings in the USA to a value exceeding $160 million, which is projected to top $243 by December 2018 with $72 million in shareholders equity invested. The track record of strong and consistent dividend flows has resulted in a 65% re-investment rate from early investors. "We have invested heavily in understanding global trends that will ensure stable reliable income streams for the future," says CEO Martin Freeman.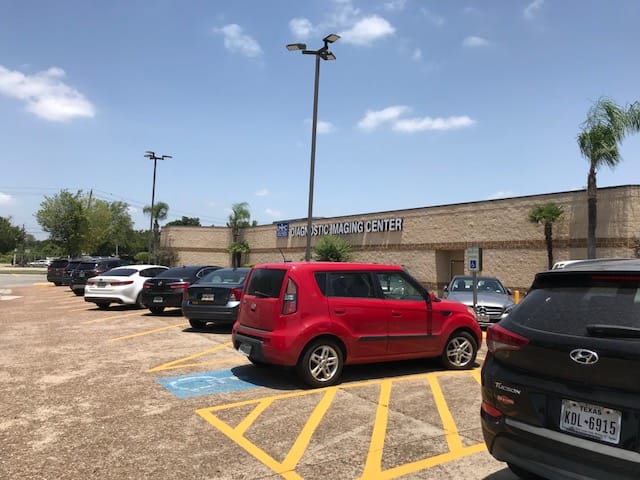 Operational Excellence
Diversification into various investments is a key component to successful investing, but as important is finding the right opportunities globally coupled with a credible management team and a proven track record to oversee and manage your investment. Our accomplished executive team have years of experience in business and real estate, and a proven track record of building and managing large businesses. Within 5 years, we have achieved a portfolio of >$250m real estate under management (REUM) with a 65% re-investment rate This is testimony to our outstanding levels of client service and attention to detail.
Business Model
OrbVest raises equity globally and facilitates investments in multi-tenanted real estate in the US healthcare niche, with long leases in place. Preservation of client capital remains a key priority. OrbVest earns an upfront fee together with ongoing management fees (required to oversee the investment) and a 'free carry' upon exit (all fees are transparent and disclosed upfront).
Each property is assessed and vetted by an Independent Investment Committee, that comprises of individuals with decades of knowledge and experience in real estate investment, development, and risk assessment.
Market Opportunity
The US economy remains dominant globally and is driven by positive macro-economic fundamentals. In the US, more than 10,000 individuals turn 65 every day. This aging population requires an extensive and robust healthcare industry, underpinned by government expenditure. Historically, the healthcare industry has proven to be "recession proof", which makes it a resilient sector in which to invest.
OrbVest believes that medical office buildings (MOB) located in areas of high growth and demand, together with an ageing population, provide continuous, stable, and growing cash flows in most economic conditions. It has relatively low vacancy risks, long term leases and reliable tenants.
"We are on the brink of a revolution and an unprecedented rise in personalised and intelligent health care. Transformative technologies, genome sequencing and artificial intelligence amongst others bring incredible power to diagnostics, drug discovery and genetic therapy, and will have a major impact on longevity and the required aged care facilities. We are well positioned to be the preferred provider of new generation health care infrastructure"
Hennie Bezuidenhoudt - Investment Committee Chairman and Founder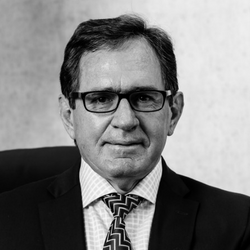 Hennie Bezuidenhout
Investment Committe Chairman
27+ years experience in commercial real estate with a focus on medical offices. CEO of the Benchmark Group, an international property development company specializing in medical facilitates. Founder and Chairman of OrbVest Investment Committee where he oversees strategic planning and due diligence for all property partners and proposed investments.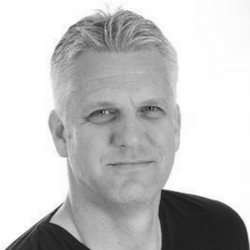 Justin Clarke
Operational Director
Experienced Executive with a demonstrated history of working in the information technology and services industry. Award winning, serial entrepreneur, mentor and Tech investor, best known for his part in building Private Property and One Africa Media (roam.africa). Network credited highest voted skills include Marketing Management, Digital Strategy, Negotiation, Business Planning, and Strategic Negotiations.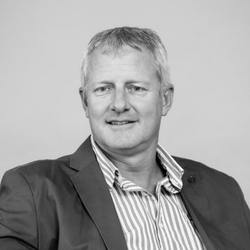 Louw Viljoen
Chief Financial Officer
25+ years experienced Chartered Accountant. His career started at SAIL Group Limited as an investment manager and stayed with the group and subsidiaries and associates until 2008 when he joined the MSP Group. Served on various boards as financial director as well as board committees while at SAIL and associates. He now is the CFO for the Group focusing on Strategic Finance and Compliance.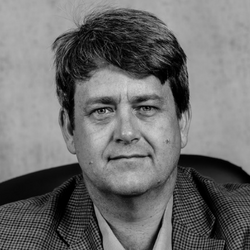 Machiel Lucas
Funding & Acquisition Director
25+ years experience in leading global cross-functional teams with a $100m+ track-record of deal making within medical office real estate. Deep experience in deal-flow, negotiations, sales, operations, and project management with an in-depth understanding of project finance. Former Business Unit Manager for Siemens Sub-Sahara Africa.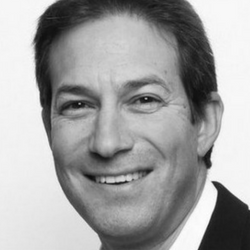 Martin Freeman
Chief Executive Officer
An experienced entrepreneur with 30+ years of proven business experience and success in business start-ups that create and distribute various products and services. His specialities span vision, strategic input, leadership and strong people skills along with identifying new opportunities and start-ups, synergising businesses and scouting talent for leadership. Co-founded Bayport Financial Services in 2004 and in 2015 founded InvoTec Group.