Electronic Document Verification
We make use of a Global Verification Service Provider. Identity Document Verification is the ability to collect, analyse and verify the identity document images provided by the investor; it performs checks to determine the authenticity and legitimacy as well as to ensure it is not forged or altered. This can include checking the background print, micro text, whether the document photo has been replaced, whether the fonts used are consistent and correct, and other authenticity checks.
Please take note of the following IMPORTANT document specifications: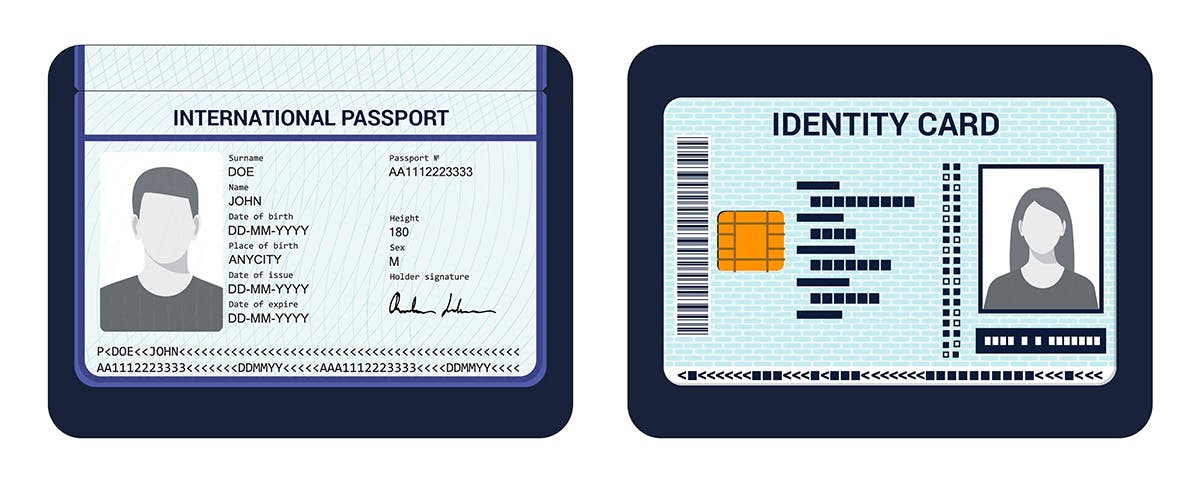 Passport – Take a photo of the front with your mobile device (only the page with the personal information on it).
Use a plain dark (black) background that contrast the colour of the ID to clearly detect edges.
All the edges of the passport must be visible and not cut-off.
A passport image should be non-blurry and well-focused.
A passport image should cover 80% of the overall image.
Images should not be skewed/angled (2-3 degrees are acceptable).
Use diffused lighting that won't add glare to your image.
No shadows or holographic reflection must be captured in the ID image.
Maximum file size: 4MB per image
Accepted file formats: JPG is recommended but PNG is also accepted (No PDF
The JPEG photo image may not be resized, cropped, renamed, rotated or
IMPORTANT: Upload the JPG or PNG file exactly as it was stored on your device. DO NOT rename it before uploading it or sending it to Wealth Migrate.
The following checks are performed by the system:
Photo tampering
Underexposure/Overexposure
White spots
Blurriness
Visible security patterns
MRZ checksums
Document number